COVID Update:
Our classes are returning on the 26th of February.
As of now, masks are mandatory inside the studio facility & proof of vaccination is required.
If you feel unwell or have been exposed to someone with COVID prior to the class you have booked into, please notify the studio & stay home.
Please stay safe x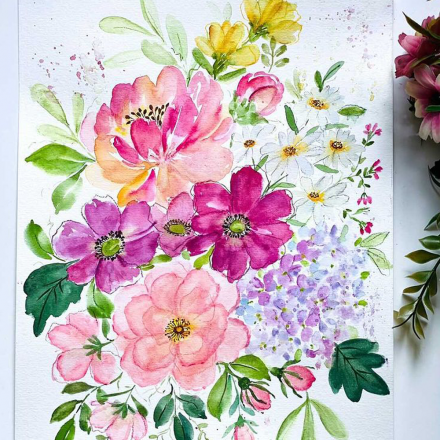 SATURDAY // 26 February // 11AM
Teachers & Students said...
" I held my first workshop at YaMogu Creative Studio. Alena went above and beyond to make sure I had everything I needed for a successful workshop, she even included a photoshoot in my first booking! The facilities are great, there was plenty of room for 12 participants to work comfortably. An extra advantage is YaMogu include your workshops in their marketing campaigns. Can't recommend enough!! "
" The watercolour class run by Parika was fantastic. We learnt about brush techniques, the colour wheel and had a go at our own artwork piece which under the kind and patient guidance of Parika turned out really great.
The class came with brushes and paper and paint to use on the day. We got to take the brushes home and I've been using them regularly for the past few months.
The venue was filled with lovely natural light, yummy refreshment, a clean toilet and street parking.
Would highly recommend this class for anyone wanting a nice day out. You will walk away with new skills and a fun afternoon. "
" Parika was a beautiful teacher - so quiet & kind & patient & encouraging. She took us through the colour wheel, how to mix colours, different brush techniques, how to paint different types of flowers I learnt so much & was pleasantly surprised at how my final painting turned out! I'm excited to continue practicing

The Yamogu studio was so cute too. It has a huge arch window at the front to let in lots of natural light, & the host provided a delicious afternoon tea of little cakes, cheese & biscuits, & tea! I would love to do another class there. "
"Parika was a very patient and a very thorough teacher. Making sure we understand the different techniques. Helping us with our compositions. Thoroughly enjoyed the class. The studio is also fantastic. Overall, a wonderful experience for me. "